Smoke Detector -4 Wire: Is a high-sensitivity photoelectric smoke detector for fast detection of slow, smoldering Smoke&Fire when Danger. It is designed for a wide range of commercial applications where reliable smoke detection is required.
- Infrared photoelectric sensor; Strong Adaptability for Circumstance.
- Alarm output N.C./N.O. optional; Network output / LED indicator
- SMT Design, High Stability
- 9-35VDC Wide Voltage Operating Range
- Low Standby Current
- Stainless Steel Shield
- Meeting GB4715、UL268、EN54-7 Standards.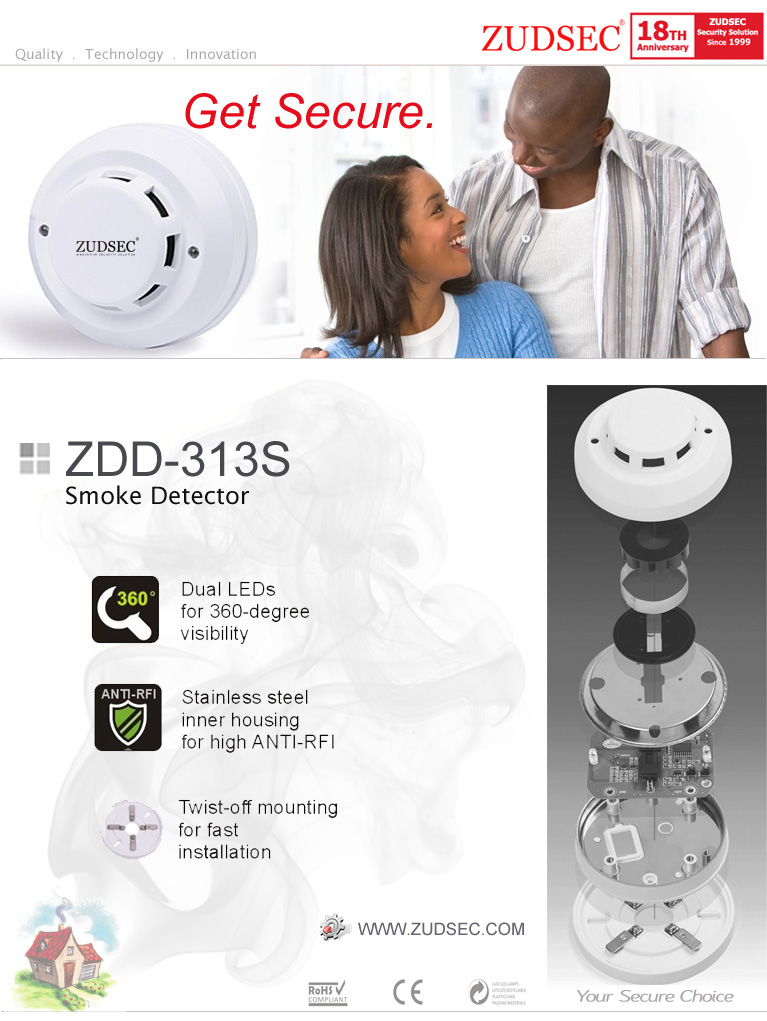 Operating Voltage:DC9V~35V ; Standby Current : ≤2mA; Alarm Current:≤10mA
Alarm mode: network output / LED indicator
Alarm output: relay output
Sensitivity: class I
Operating Temperature: -10℃ ~ +50℃
Operating Humidity :≤95%RH
Detecting Area: 80 square meter(with the installation height of 6m-12m), and 60 square meter (with the installation height less than 6m)
Dimension Size: Φ10.4 cm * 4.9cm; Packing box: 11.5*11*6cm; Weight: 0.22kg/pc